We're proud to announce the launch episode of The Ship Show, a new podcast focusing specifically on build engineering, DevOps, release management and the tools, techniques, and tricks that go with it!
Join us, your hosts Paul Reed, aka @SoberBuildEng, Youssuf El-Kalay, aka @buildscientist, and EJ Ciramella, aka @ecirmella, as we take a look at the news of the week, and discuss:
Why bother with release engineering?
Here is the Music Player. You need to installl flash player to show this cool thing!
Or, download Episode 1.
Show Links/Notes
Review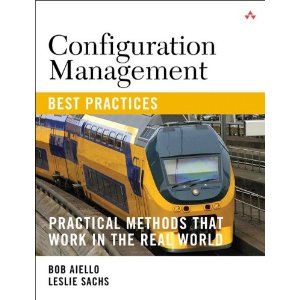 Configuration Management Best Practices
by Bob Aiello, @BobAiello and Leslie Sachs
Find it at Amazon
Tags: Linux, Netflix, Stack Exchange