Has it really been almost a decade since Puppet was created? It turns out it has, and that realization was a constant theme of PuppetConf 2014. We sit down with a distinguished panel including Ryan Coleman, Deepak Giridharagopal, Kris Buytaert, Nigel Kersten, and Dawn Foster to discuss the announcements, keynotes, talks, and themes of the conference, as well as reflect on five years of DevOps, 10 years of "second generation configuration management tools," and what one might do with an army of 400 sysadmins at their command. Join us as we take a look back at
The Pulse of PuppetConf 2014
Join J. Paul Reed, aka @SoberBuildEng, Youssuf El-Kalay, aka @buildscientist, Seth Thomas, aka @cheeseplus, and Pete Cheslock, aka @petecheslock for the panel, plus a the last couple of weeks in News & Views and a new Tooltip!
Episode 49 is sponsored by: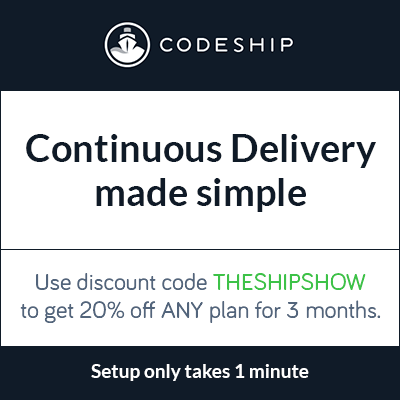 Or, download Episode 49, or any of our previous shows!
Show Links/Notes
3:29 – News & Views
14:27 – Main Segment: The Pulse of PuppetConf 2014
59:00 – Tooltip
devopsconferences.com has the latest
Tooltip
Paul introduces us—Steven Murawski would be so proud— to PSReadline, a set of tools that bring advanced readline functionality to the PowerShell terminal.


Join Us!
How has your use of Puppet (or configuration management) changed in the last 10 years?
What do you think is most responsible for that shift?
Join the discussion!
Tags: cloudflare, continuous delivery, security, ssl