The Dev Ops Dear Abby Segment
DevOps Dear Abby is one of our end segments that lets you, our audience, interact with, challenge, and maybe even stump us here on The Ship Show.
For that reason, it's one of our most popular (and fun!) segments on the show, both for listeners and for the panel!
One element of the Dev Ops Dear Abby segment that sets it apart from the others is it's a one-on-one conversation with each host, giving you the chance to hear the distinct voices of each host.
Of course, the segment doesn't work without help from our audience! We put out requests for Dev Ops Dear Abby questions periodically on Twitter using the #DevOpsDearAbby hashtag, but you're welcome to send them to us anytime; just use the hashtag!
You can also submit Dev Ops Dear Abby questions via email to crew@theshipshow.com if you'd like to ask your question privately. We're also happy to appropriately anonymize and redact details that aren't pertinent to the core question.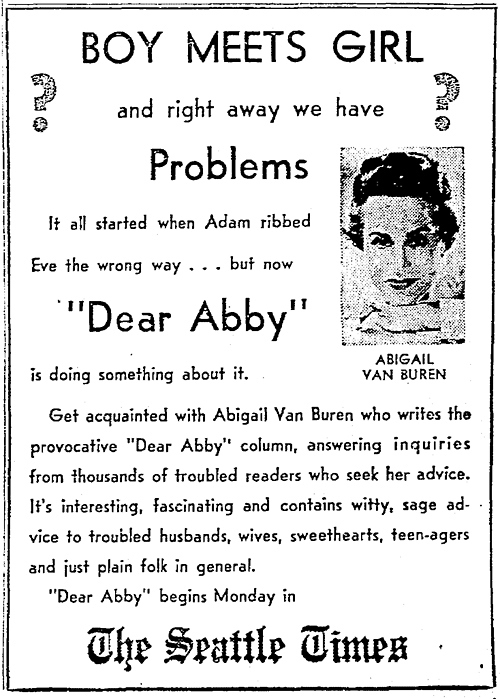 For those of you too young to catch the reference, Dear Abby is the pen name of a columnist who started writing an advice column in the 1950s; the original Dear Abby recently passed away, but her daughter continues the column under the same pseudonym.
While her syndication company claims her column is known for its "uncommon common sense and youthful perspective," some of her advice seems dated and kitschy in hindsight; we didn't want to take ourselves or our advice in the segment too seriously, thus we felt the reference fit perfectly.
You can hear all our previous episodes with the Dev Ops Dear Abby end segment by looking at the devopsdearabby category.